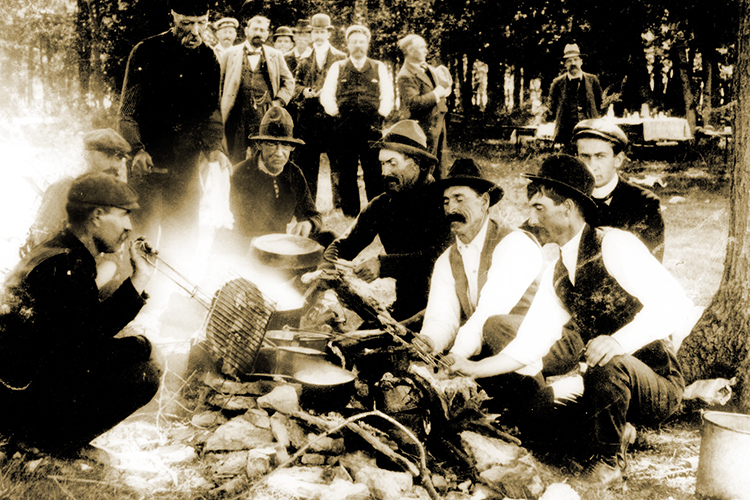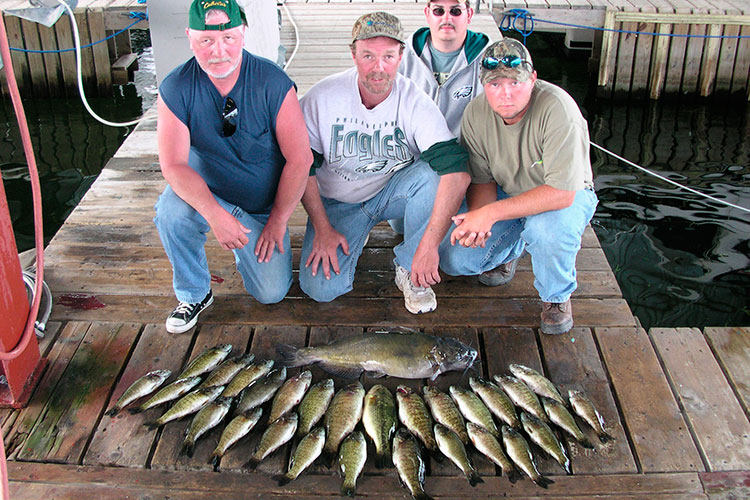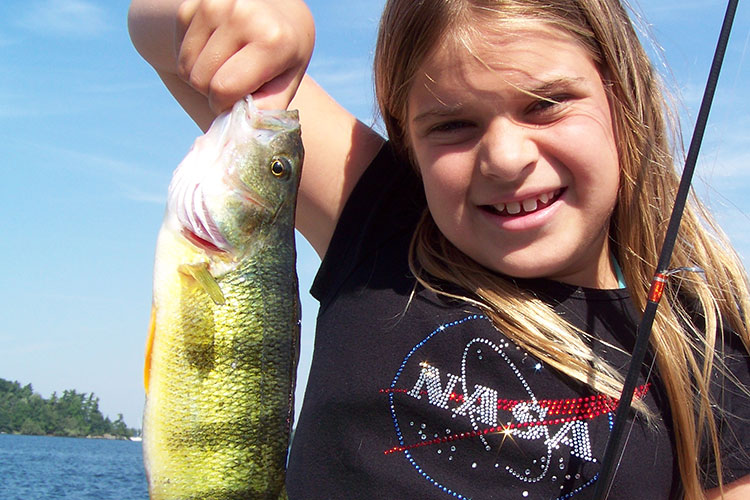 Traditional Shore Dinner
For over 100 years

the local fishing guides of the 1000 Islands have provided an eating experience that can not be matched anywhere else. Sign Man Charters' Capt. Rich Clarke continues the tradition today …
After a full morning of fishing, the Traditional Guides Shore Dinner is prepared fresh for you on the shore of the St. Lawrence River.  Sharp New York State cheddar cheese is sliced for a snack while Capt. Rich gets the fire started and fillets the day's catch in preparation for your delicious meal.  Crisp fat back appetizers, fresh tossed salad, potatoes, local grown corn on the cob, and steak (optional) help round out the main course.  The perfect ending to your shore dinner experience is a unique version of french toast that you have to taste to believe.  Relax with an after dinner beverage and enjoy the breathtaking scenery while Capt. Rich takes care of the dishes and other details before your relaxing boat trip back to home port at FRENCH BAY MARINA in Clayton.  Don't worry, he'll wake you up when you get there!
Join

Capt. Rich

aboard "Sign Man" and you'll also be saying … "Why Fish Anywhere Else?"
Click the Contact Us! button below and let Capt. Rich or his wife, Georgeen, answer your questions, provide you with a free brochure and fishing package details.